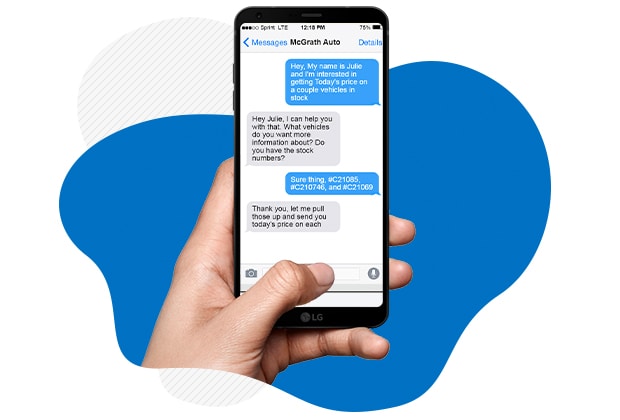 Text Our Sales Team!
Get in contact with us over text and easily stay connected on the go. Text us at 319-271-1421. Our team is standing by to answer your questions over text and help you shop your way.
If you need help with any aspect of the buying process, please don't hesitate to ask us. Whether through text, phone or in person, we're here to help you get the customer service you deserve and information regarding any of the following and more! You can also email us at sales@mcgrathauto.com and our helpful team will answer any questions you may have. At McGrath you get to shop your way! Check out some of the services offered.
Used Car Sales
Trade In Assessment
Auto Loans & Financing
Auto Service & Repair
Auto Body Repair
Auto Parts & Accessories
Future Products